High-quality investment services results from high-end advantageous resources
1. Resources of governmental institutions
The State Guest Entrepreneur Club has established long-term and stable cooperative relationships with the Ministry of Information Industry, the Ministry of Commerce, Beijing Municipal Development & Reform Commission and other governmental institutions, making the club to enjoy unique resource background in policy consultation, economics and trade, investment and other sectors. SGEC has signed cooperation agreements with Representative Office of Pennsylvanian Ministry of Commerce , U.S.
2. Resources of World's Top 500 enterprises
Currently, the State Guest Entrepreneur Club has established close cooperative relationships with entrepreneurs from world's top 500 enterprises in more than 50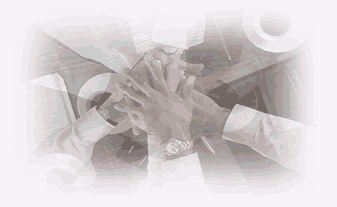 countries, including IBM, SK, CISCO, Intel, Microsoft, GE, Siemens, Nortel Networks, Ericsson, HP and PetroChina, as well as associations of returned elites, such as the Western Returned Scholars Association and the Wharton Returned Scholars Association. They will provide consultation, capital, project and other resource supports to the club's investment services. SGEC has successfully organized the companies of World Fortune 500 and officials of Anhui , Hainan, Fuzhou , Dalian to discuss cooperation items.
3. Resources of world's level I chambers of commerce and associations
The club has established long-term strategic cooperation relationships with the All China Federation Industries and Commerce, the China Council for the Promotion of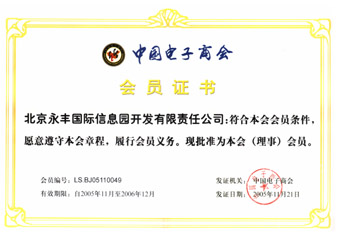 International Trade (CCPIT), the China International Public Relation Association, the China Enterprise Investment Association, the China Information Association, the Beijing Municipal Communication Industry Association, the Canada China Business Council, the American Chamber of Commerce-PRC, the Singapore Chamber of Commerce and Industry in China, the Australia International Trade Association as well as other level I chambers of commerce and associations domestically and abroad. These chambers of commerce and associations will release authorized analyzing reports and prospect predication on industry development trade and industry dynamics and provide counselors and consolation for investment activities.
4. Resources of investment funds
SGEC has set up cooperation relations with more than 80 renowned finance and investment institutions, which provides powerful support to the excellent projects with great development potential. For example, SGEC has invited HRH Michael of Kent of England and his economist's delegation to Shenyang to attend the Sino-British enterprise investment negotiation meeting,
5. Resources of foreign embassies and consulates in China
Currently, ambassadors, ministers and counselors from embassies and consulates of more than 20 developed countries in Euro-America and Asia, including the U.S, the U.K., France, Germany, Japan, Korea, Canada, Singapore, Finland, Dutch, Netherlands, Russia and Kazakhstan, have come to the State Guest Entrepreneur Club to take part in various commercial and cultural exchanges and symposiums, bringing great benefits to the participating domestic and foreign enterprises.
6. Resources of media
The State Guest Entrepreneur Club has maintained long-term cooperative relationships with the printed media, such as People's Daily, People's Daily (overseas edition), Xinhua Daily Telegraph, China Daily, Economic Daily, Economic Information Daily, Beijing Youth Daily and HK Takungpao, the TV media, such as CCTV, Phoenix TV and BTV, and the portal network media, such as sina.com and sohu.com. These media have published multi-angle and multi-directional reports on the first Hainan Summit for Development of Information Industry, press release for the establishment of State Guest Entrepreneur Club and "Investment in Beijing " Platform, Top Management Forum on International Trade Disputes and Public Relations as well as other activities, and achieved good promotion results.
The financing and investing service platform plays an impartment role in propagandizing local economy and business chance through top mainstream media.
7. Resources of Art Saloon
The Art Saloon, jointly established by the State Guest Entrepreneur Club and famous art schools and colleges such as the China College of Music, improve corporate brand and influences by providing image speaker, art joint performance, high-grade business activities and organizing services.