We provide top-notch conference facilities and services. With our extensive network, we can identify and provide conference venues of three-star to five-star hotels catering to your varied conferences, with a capacity ranging from tens to hundreds.

We provide high-tech communications facilities, including 8-language simultaneous translation system, advanced video-conference system, broadband internet services, multi-point digital connection, broadband access system, etc., projector, backdrop, banner, and other conference-related services are also provided.
We also provide conference planning services, you just list your needs, we will do the rest. Our conference plan will deliver utmost satisfaction to you, and eventually to all the conference participants.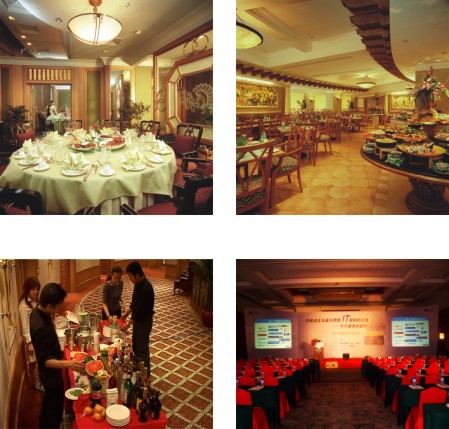 Tea break, luncheon, dinner, buffet, cocktail part provided by us are extremely impressive.