Set up investment and financing service platform, build international information industry base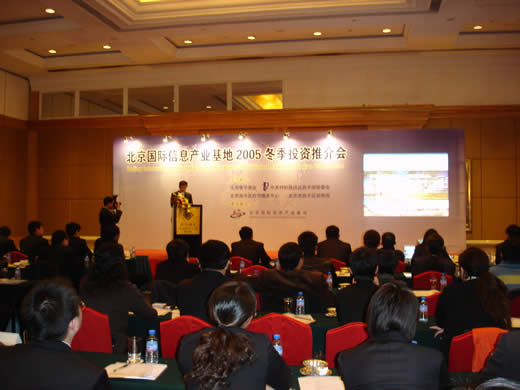 On December 15, 2005, BIIIB 2005 Winter Investment Promotion Meeting, jointly sponsored by Zhongguancun Changping Park Management Committee, Changping District Investment Service Center, Changping District Investment Promotion Bureau and Beijing Electric Chamber of Commerce, was held in Beijing State Guest Hotel. More than 60 enterprises of the electron and information fields took part in the meeting and visited the emerging BIIIB.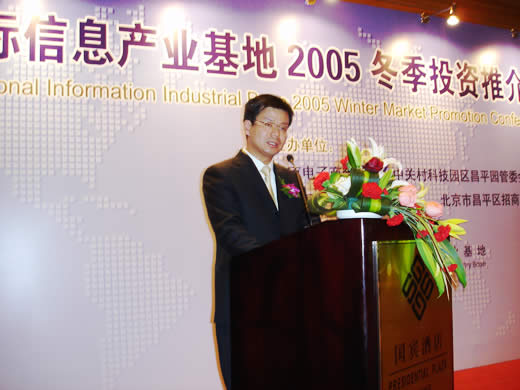 Liu Qun, executing deputy president of BIIIB, briefed participants the development history and advantages of the base in his speech. He said with support and assistance of leaders of the Party committee of Changping District, district government, management committee, industry bureau of Changping District and government of Huilongguan Town, the base has developed into a high-tech park with modern works with only three years since 2002 from the weed-covered wasteland. In 2004, the base successfully passed joint examination of five departments of the State Council. Changping District Government officially changed the name of the base to Beijing International Information Industry Base. A good situation emerged with enterprises stationed in the base making profit and paying taxes to the government in the same year when they put into production one after another.
Currently two Fortune 500 Companies, namely USA-based Cargill and CNPC International, and dozens of domestic and oversea listed companies and famous companies such as Taiwan-based Fusheng Machine and Hong Kong-based Yuandong Defeng. In 2004, the production value of each square kilometer on average could be converted to ten billion yuan, excelling many state-level parks on production vale. An embryo form of modern industrial base with famous enterprises, high production value and high paid-in taxes appeared before us. Achievements the industry base has received high opinions from the leaders of the municipal city, Changping district and Huilongguan Town and the leaders all expressed to give full support and assistance to the base.
BIIIB is an international high-tech park. In addition to the comprehensive building which integrates functions such as R&D, production and office, we also offer specialty services of "enhancing sustainable development capability" for enterprises stationed in the park by taking advantage of our rich resources.
The Beijing State Guest Entrepreneurs Club established by BIIIB has rich resources, including Top 500 enterprises, chambers of international enterprises and domestic enterprises, international investment and cooperation of embassies of developed countries to China and international funds. The industrial fund established the Investment and Financing Service Platform by integrating the resources mentioned hereinabove to build a bridge of communications and cooperation to enhance company development and local economic development.
Liu said since 2005 the base planed to build 60,000 -100,000 square meters of comprehensive office buildings. In the next two to three years, it would build comprehensive office buildings of 300,000 -400,000 square meters. The industry base sincerely invites friends from all circles to embark on a brand-new development platform on the promising land. The industry base would serve the enterprises better and contribute to the local economic development.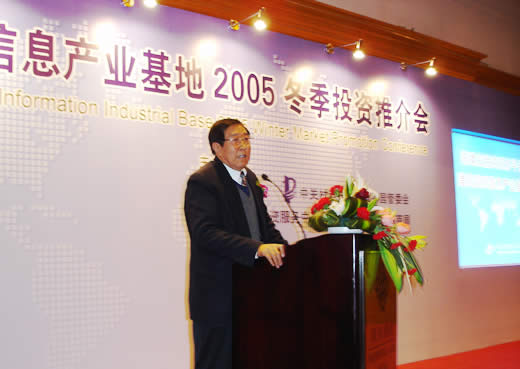 Wang Dishan, deputy director of Beijing Electric Chamber of Commerce, said that Beijing International Information Industry Base was a growing international industry base with high starting point, quick growth rate and rich resources. It was to help members of the chamber that have expansion demand to find the best fit development platform to organize the investment promotion meeting.
Wang Shugang, deputy director of Huilongguan Town welcomed enterprises to invest in Beijing International Information Industry Base in his speech and promised the local government would offer quality service and preferential policies for enterprises stationed in the park as before.
Mei Fengming, deputy director of Changping District Investment Service Center, introduced the physical advantages, layout of electron and information industries, development of industrial chain and preferential policies of Changping District.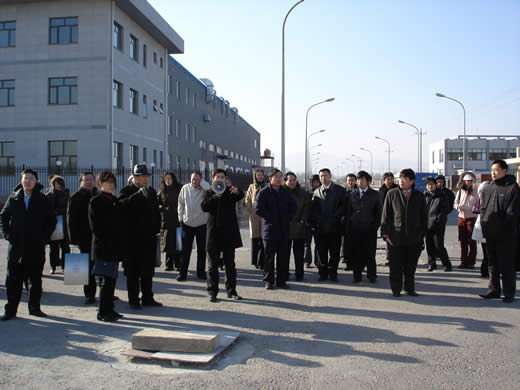 Sun Mang, sales director of BIIIB introduced traffic and surrounding environment of the base, construction and sales policy of the R&D and production comprehensive office building, preferential policies and service of the base in detail.