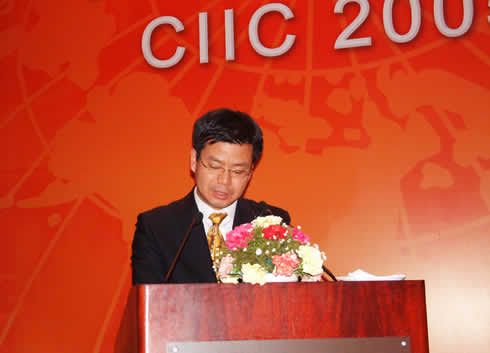 From Feb. 2 to Feb. 3, 2005, 2005 Work Conference of CIIC was successfully completed in State-Guest Hotel. At the conference, the Executive Vice President Liu Qun of the Beijing International Information Park (BIIP) delivered "the Summary Report of 2004 and Plan of 2005 Plan of BIIP". BIIP also awarded the 2004 Group Advanced Collective and obtained the Grade One material awards.

In the report, President Liu reviewed 2004 working of the Information Park in terms of six aspects.

1. To firmly implement the "Scale Sales" development strategy proposed by the group;

2. Beijing Park realized the "Seven access and one flatness", six enterprises have moved into and put into operation and tax around RMB20 million was paid by in-pack enterprises;

3. To successfully pass the examination on park land rectification and formally acquire the name of "Beijing International Information Industry Base" and legal rights and interests of land development in the park.

4. To solidify international cooperation, set up State-Guest Entrepreneur Club, plan and organize series of activities, integrate resources and plan to establish investment service platform.

5. To strengthen internal management and train the team and promote the enforcement of professional managers team by many ways such as climbing, training and developing exercises etc..

6. To coordinate the business of Hainan Company and realize the cash and real estate income more than RMB30 million.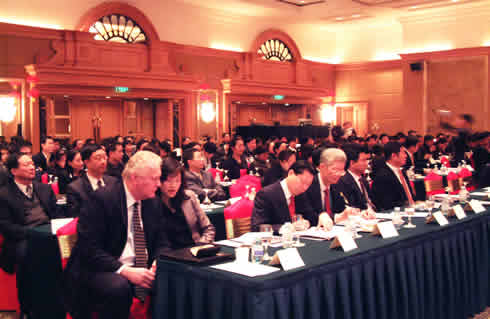 When mentioned the work 2005, President Liu mainly deployed in terms of implementation of "Multi-park Interaction" development strategy, emphasis on scale sales, completion of first period municipal engineering and park afforestation, perfection of law documents of the park, completion of examination and approval on the second period "Control Rules" of the park, launching of the phase II project, solidification on international cooperation, establishment of investment platform, launching of conference industry and quick reproduction of the team.

Doc. Wang Tianyi, Chairman and President of the Group, delivered a speech with the topic "Present Brilliance"; in terms of "pay more attention to the present and hard working spirit", president Wang pointed out the core of action is progress and breakthrough and he highly valued the breakthrough achievement BIIP gained in the past one year, that is under the environment of park rectification, the corporation is not only rooted, but formally obtained the name of "Beijing International Information Industry Base" as well and legal formalities are perfected. President Wang said that what we need is the pursuit for excellence and we shall insist on the pursuit for excellence. The Information Park sets a good example in the group in terms of working breakthrough. President Wang's speech was warmly applauded by attending representatives.
The spring of 2005 is coming, with the spring breeze of working conference of the group, all staffs of the Information Park will start to make better progress according to the corporate operation model and working target in the following new year.