International Capital IT Industry Investment Financial Summit opens grandly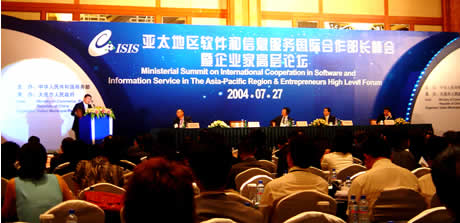 As an important part of the "2nd China International Software & Information Service Fair", the "International Capital IT Industry Investment Financial Summit" was held in Dalian Furama Hotel on the afternoon of July 28. Approved by the State Council, the event is sponsored by the Ministry of Commerce, Ministry of Information Industry, Ministry of Education, "Northeast Rejuvenation Office" of State Council, China Council for the Promotion of International Trade and Liaoning Provincial People's Government and organized by Dalian Municipal People's Government. Delegations from the U.S, Beijing, Shanghai, Guangdong, Heilongjiang, Jilin and personage from the enterprise circle attended the opening ceremony.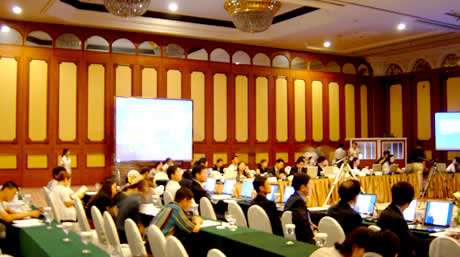 The opening ceremony was presided over by Deputy Mayor of Dalian Dai Yulin and Deputy Director of Dalian Municipal Bureau of Information Industry Yang Baixin. The theme of this forum is "finance is blood, client is grain, capital integration and industrial innovation". The conception of the so-called "finance is blood" and "client is grain" means the attracting of international financial capital to inject investment in IT industry with the forum as a platform and software enterprises' seeking and selecting of cooperation partners and forging of the biggest software export base in Asia with the forum as the carrier.

On the basis of the experiences of the successful holding of the first "Dalian Forum on International Information Technology & Entrepreneur 2003", this event will be another important meeting in the forging of large-scale enterprises in China's software industry, establishing Asia's biggest software export base, supporting IT enterprises to enter the international capital market and rejuvenating northeast old industrial base. We can see such characteristics as high-class of sponsors, guests and forum operation level from the preparation and operation process of the forum.

As the supporting unit of this forum, BIIP participated in the invitation, reception, organization and coordination of this forum. It used the extensive influences among domestic and foreign Fortune 500 enterprises and added color to the success of the forum.