Vice-president Liu Qun accompanies with Japanese
electronic enterprises to inspect Qingdao
Jiaonan Information Industrial Base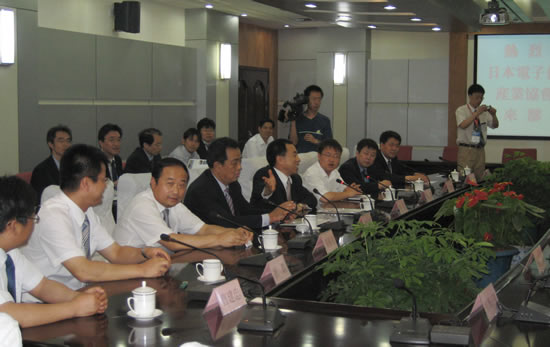 During 2006 International Consumer Electronics Exhibition, Beijing State Guest Entrepreneur Club (BSGEC) and China Electronic Chamber of Commerce (CECC) jointly led an inspection group of Japanese enterprises to visit Jiaodong in Qingdao and cordially discuss with of leaders of the city and enterprise's representatives.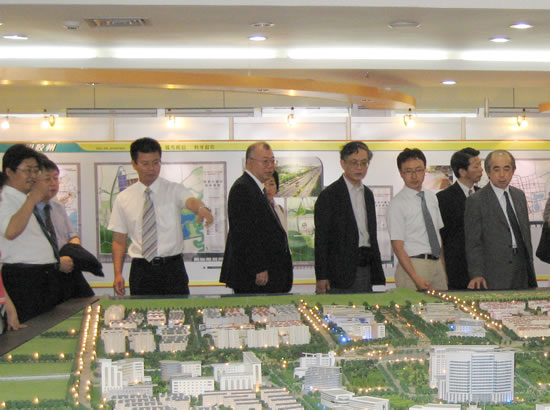 On July 9, 2006, director of CECC and general manager of BSGEC Liu Qun and heads from such well-known institutions as NEC, Sony, Sanyo Electric, Toshiba, Hitachi, Fuji Film, Panasonic Electronic, Mitsubishi Electric and Epson jointly inspected and visited Jiaodong in Qingdao. Secretary of municipal committee of Qingdao Li Hao and deputy mayor Li Jibo cordially talked with Japanese entrepreneurs. They warmly welcomed the inspection group and introduced Jiaodong's investment environment in detail. Besides they accompanied with the group to visit and inspect large sized projects such as Jiaozhou new city area, Hair Industrial Park as well as Jiaozhou Bay Industrial Park that were highly appraised and recognized by Japanese inspection group.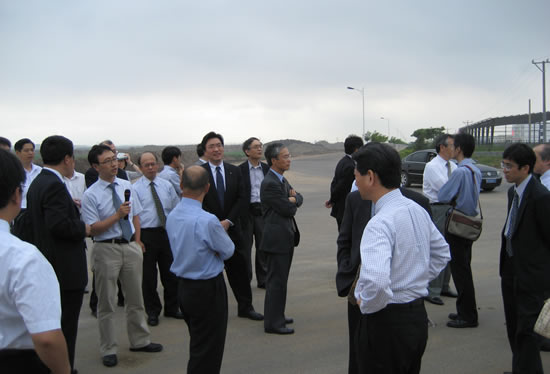 The visit of Japanese inspection group to Jiaodong aimed to establish and develop business relation with local government and business circle and discussed possibility to unfold business cooperation with entrepreneurs in Jiaodong. Both sides expressed to strengthen exchange and cooperation in electronic field.